Contact Report 464
IMPORTANT NOTE
This is an unofficial and unauthorised translation of a FIGU publication.
Introduction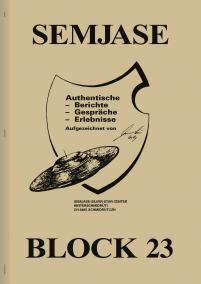 Contact Reports Volume / Issue: 11 (Plejadisch-Plejarische Kontaktberichte Block 11)
[Contact No. 434 to 475 from 9.9.2006 to 26.11.2008] Source
Contact Reports Band / Block: 23 (Semjase-Bericht Band 23)
[Contact No. 453 to 471 from 14.7.2007 to 16.9.2008] Source
Page number(s): 334
Date/time of contact: TBC
Translator(s): Unknown
Date of original translation: Unknown
Corrections and improvements made: N/A
Contact person: Ptaah
Synopsis
Ptaah reminds Billy of what Semjase once told him long ago about Coca-cola related drinks seizing calcium from the bones of human beings.

This is an excerpt from the contact. It is an unauthorized and unofficial translation and may contain errors.

Contact Report 464 Translation
| | |
| --- | --- |
| English | German |
| Billy | Billy |
| ...But another question: Semjase told me once, that certain drinks that are consumed on the Earth, withdraw calcium from the bones, unfortunately, I no longer remember which drinks they were. | ...Aber eine andere Frage: Semjase hat mir einmal gesagt, dass bestimmte Getränke, die auf der Erde gebraucht werden, Calzium aus den Knochen entziehen. Leider weiss ich nicht mehr, welche Getränke das waren. |
| Ptaah | Ptaah |
| Its about the Coca-Cola and other Cola-drink related products. | Es handelt sich dabei um das Coca-Cola und andere Colagetränke. |
Further Reading
Source
References